Outreach and Community Engagement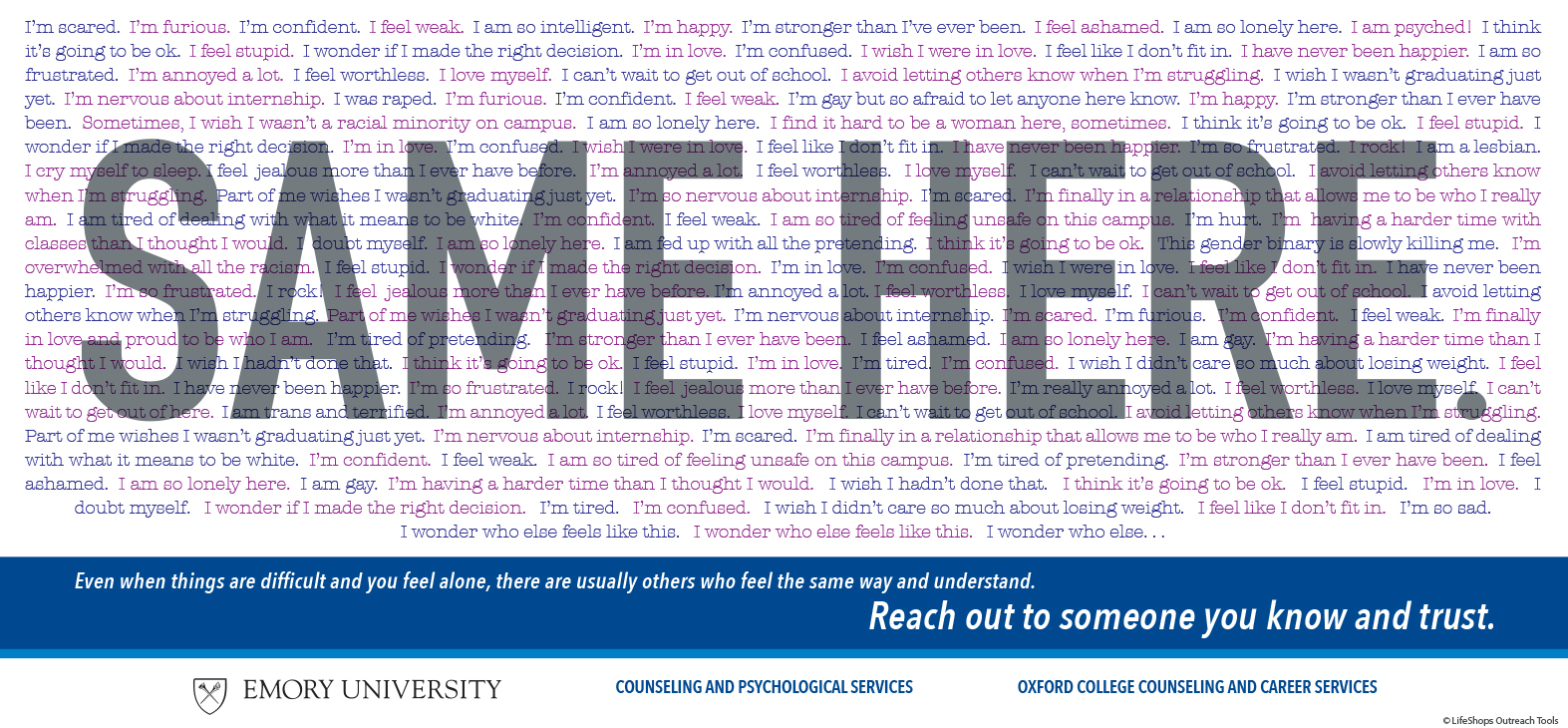 "Outreach and community engagement" refers to the ways in which CAPS brings expertise about mental health to the Emory community. CAPS is committed to empowering students, faculty, and staff by providing outreach in a number of forms including: Drop-in workshops and presentations about mental health-related topics; outreach support groups; collaboration with campus partners in community programming, including participation in community efforts to support students after tragic events; social media presence (@emorycaps on Instagram and Facebook); advisement of student groups committed to mental health education and promotion; and promotion of agency resources. CAPS has consultation/liaison relationships with academic departments and offices that provide student support services. Questions about outreach services can be directed to Dr. Jane Yang, Associate Director of Outreach & Consultation Services at jyang01@emory.edu.
Contact and Hours of Operation
Address: 1462 Clifton Road, Suite 235, Atlanta, GA 30322
Phone: (404) 727-7450
Fax: (404) 727-2906
Crisis Consultation: Call (404) 727-7450, 8:30-5:00, Monday-Friday
Hours of Operation: 8:30-5:00, Monday-Friday
PLEASE NOTE: If Emory University is closed due to weather or other emergency, then CAPS is also closed. In such circumstances, students will be contacted to reschedule appointments once the university reopens.